How to Build an ESG Strategy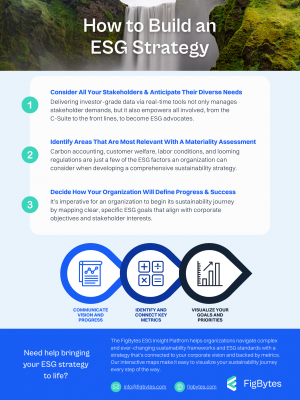 3 Steps to Build an ESG Strategy for Your Organization
Comprehensive ESG management can look very different from one organization to the next, but it always starts with strategy. Discover the three easy steps to building an ESG strategy with this easy to follow checklist. Start your ESG journey with ease.
Develop Your ESG Strategy Using Our Checklist
Get your copy of our How to Build an ESG Strategy Checklist.
Click Here to Download the PDF
. If you'd like more information, check out the full article this infographic was based on
here
.