Is Your Organization ESG Audit-Ready? The Checklist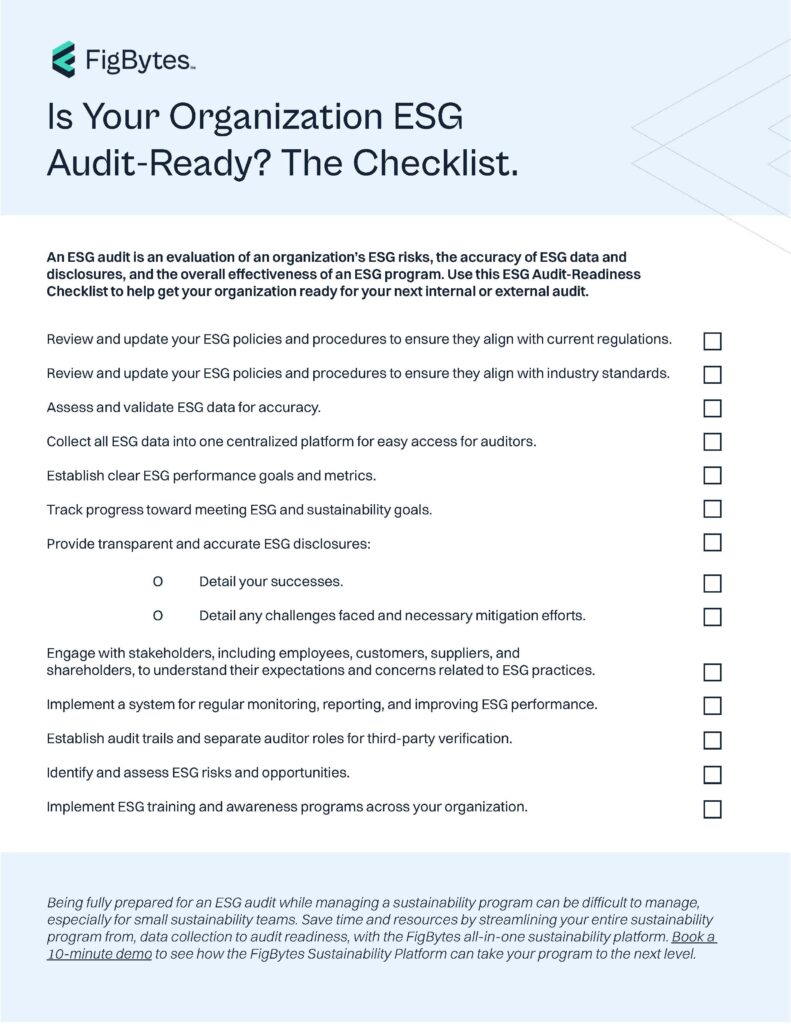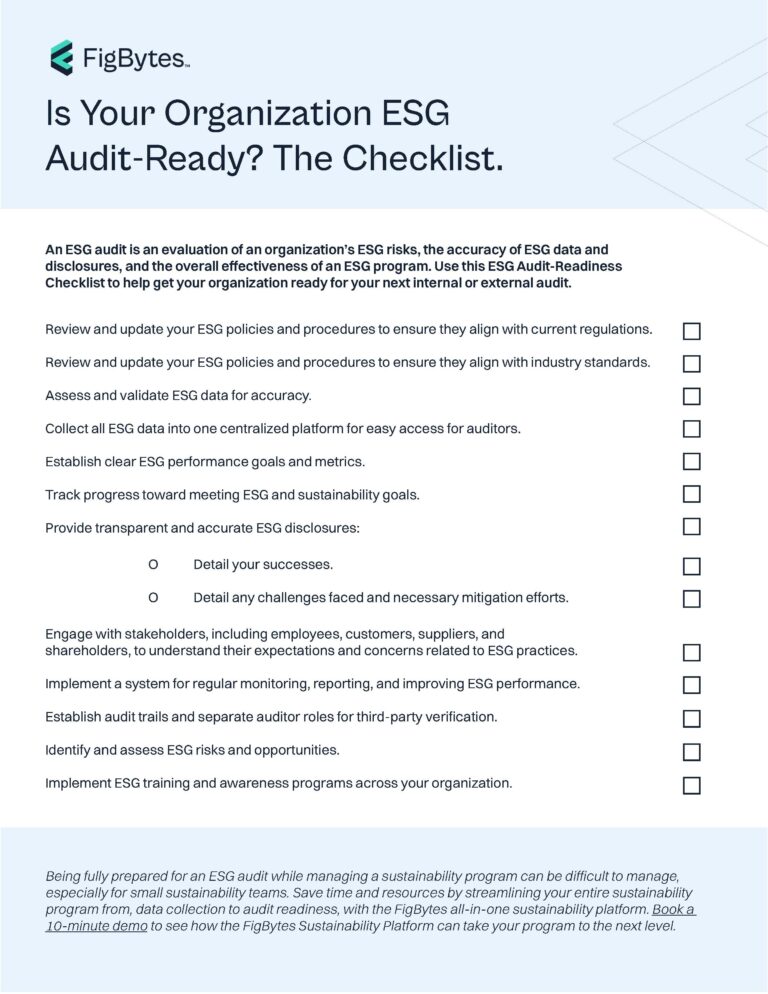 Ensure your organization is fully prepared for internal or external ESG audits with our downloadable checklist.
Being fully prepared for an ESG audit while managing a sustainability program can be difficult to manage, especially for small sustainability teams. This is why we developed this easy-to-use checklist to make it easier for organizations to prepare their sustainability and ESG program for an audit. 
Fill out the form below to get your complimentary copy of our ESG Audit Readiness Checklist.