Prepare for Audit & Disclosure With Better Sustainability Data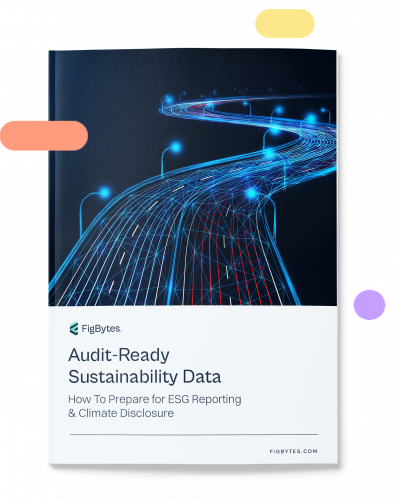 Solve ESG data roadblocks with our practical guide. Complete the form to access today!
Ensure Your Data Is ESG Audit-Ready
Learn how to prepare your sustainability program to be audit-ready with our easy-to-follow guide designed for beginner and experienced sustainability professionals.
Start Preparing Today for Disclosure
Download the eBook to explore the multiple benefits of being audit and disclosure ready as organizations face new climate-related regulation from the SEC and EU.
Let's Talk Sustainability Software
Ready to reduce timelines and take your program to the next level? Learn how the FigBytes Sustainability Platform can transform your complex data into simple reporting and actionable insights.