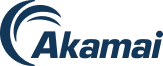 Akamai automates reporting to achieve renewable energy goals
In 2016, Akamai set a goal to use 50% renewable energy by 2020, but because of their complex operating model, collecting, analyzing and reporting the energy and carbon data to support this goal was complicated by:
Diverse geographies and ownership models
Manual data collection and calculation
Rigid workflows
Lack of asset level tracking
Thousands of data points to be processed in real time
Encumbered by manual and incomplete data capture, quality control, and calculations, the sustainability team was overwhelmed by the tactical at the expense of their strategic vision.
Akamai selected FigBytes' intuitive ESG platform to help reach their sustainability goals and turn complex data collection and calculations into simple reporting that supported their strategic vision and engaged stakeholders. FigBytes:
Converts energy data to carbon with global emission factors database
Captures data with bulk data uploads and APIs while providing asset-level granularity
Flexes to fit custom workflows and on demand reporting
Scales functionality and pricing to support global organizations
Engages stakeholders with data-driven infographics and microsites
FigBytes automates emission factor management and has the ability to recalculate GHG when emission factors were updated by the EPA and IEA. We also like the system's flexibility in tracking many different facility variables including the various forms of renewable energy.
Nicola Peill-Moelter | Former Director of Environmental Sustainability, Akamai Technologies
FigBytes helped Akamai replace a failed software platform, implement streamlined data collection and processing, and automate reporting. With these improvements, Akamai gained wide-spread efficiencies that reduced the burden of tactical execution so the sustainability team could focus on strategic initiatives that supported the organization's aggressive goals and engage the stakeholders who are critical to achieving them.
Akamai (NASDAQ AKAM), is one of the world's largest cloud content delivery platforms in the world with approximately 30% of the world's web traffic on their servers. Its global infrastructure spans over 130 countries, with over 250 000 servers in over 1 000 data center locations.
Explore the latest insights to help you on
your ESG journey
Want to learn more about how FigBytes helps?