Solutions – new
Diversity, Equity, Inclusion
Diversity, Equity, Inclusion
A diverse, equitable, and inclusive workplace is the foundation of strong social performance
Track your social program's progress
Without a clear strategy or accurate data tracking, organizations are struggling to achieve their DEI goals and meet their commitments.
70

%

Diverse companies are 70% more likely to capture a new market
35

%

Diverse companies are 35% more likely to yield higher revenue
The Challenge
Lack of standardized benchmarks
Ambiguous and incomplete reporting
Misalignment with corporate goals
Disconnects between strategy and action
The FigBytes Diversity, Equity, Inclusion Solution
Map your DEI strategy
While the DEI landscape continues to change, organizations with an eye on employee retention and growth understand that DEI performance is integral to success. Design your DEI strategy with FigBytes' interactive strategy maps and visualization tools.
FigBytes Strategy Module
Align your DEI data
Unite data in a single, integrated platform that uses APIs to capture employee data from HR systems and survey tools.
FigBytes Data Module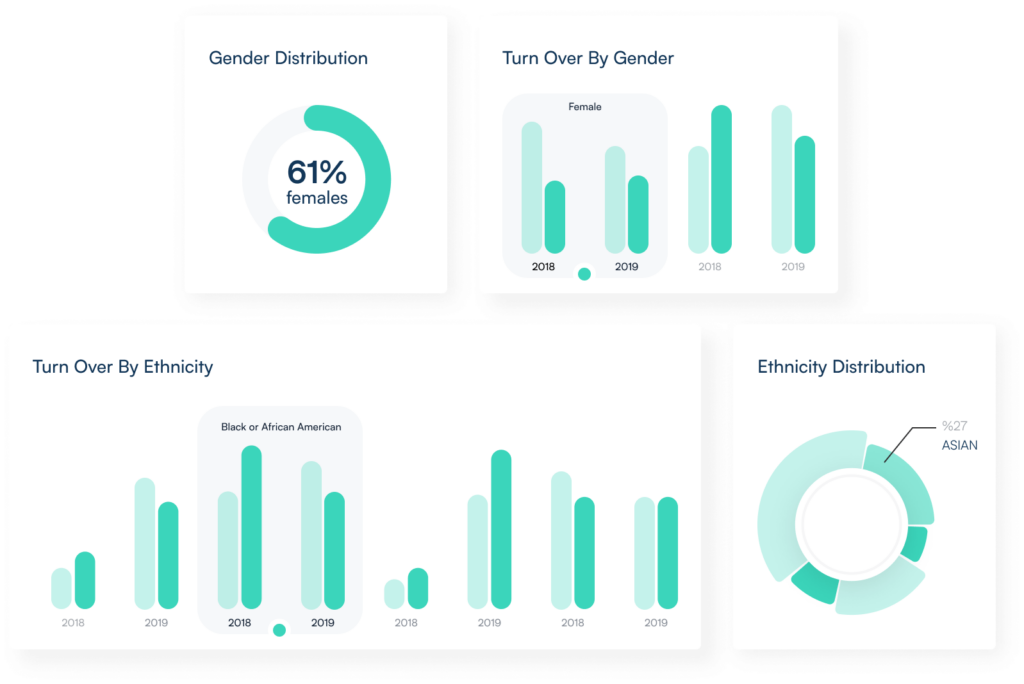 Automate your DEI reporting
Get ahead of emerging legislation and reporting requirements with FigBytes DEI reporting and business insight tools that allow you to customize and manage the right KPIs for your organization.
FigBytes Frameworks Module
Engage your DEI stakeholders
More employees, prospective employees, and investors are evaluating organization's based on their DEI goals and progress. Our platform allows you to showcase your DEI strategy and real-time data with clear, impactful communications that drive engagement.
FigBytes Engagement Module
Our Technology
Learn more about our platform
Integrated ESG strategy and data with simple reporting and engagement.
Learn More