Diversity, Equity, and Inclusion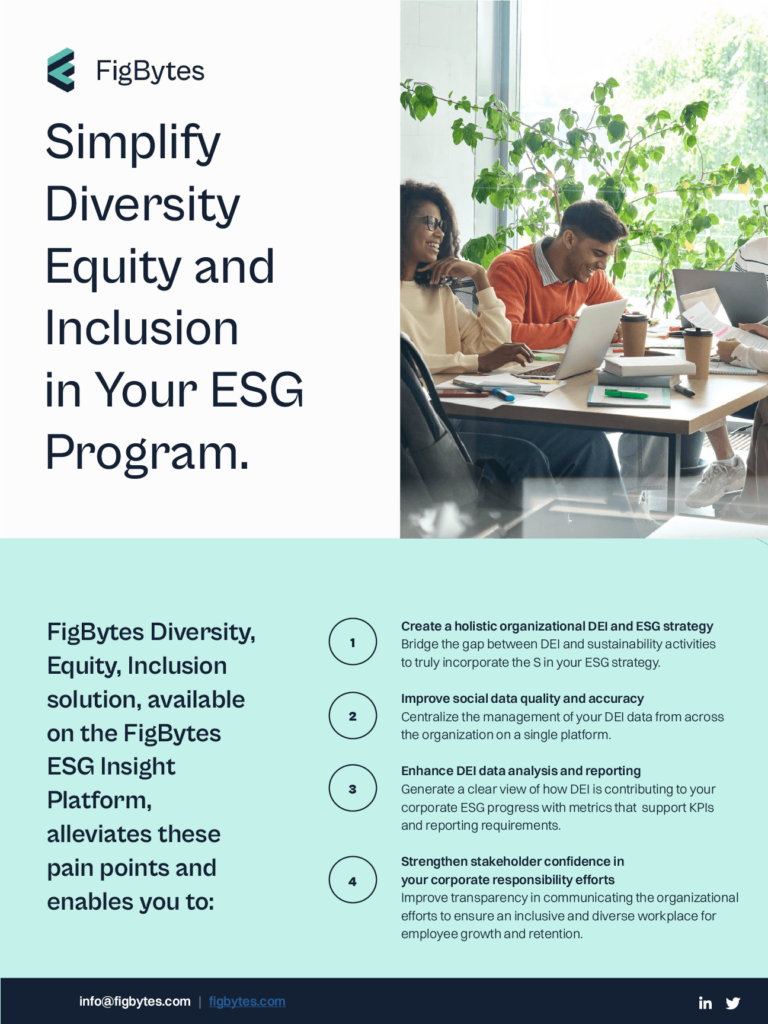 Download the Diversity, Equity, and Inclusion to see how FigBytes helps you align your corporate responsibility and ESG goals.
Corporate responsibility initiatives focused on diversity, equity, and inclusion (DEI) create a socially responsible workplace that drive organizational growth, stakeholder trust, and brand image. While DEI initiatives are often managed by Human Resources, ESG leaders require DEI strategy, data, and results to support their programs. 
FigBytes' Diversity, Equity, Inclusion solution, available on the FigBytes ESG Insight Platform, enables you to:
Create a holistic organizational DEI and ESG strategy
Improve social data quality and accuracy
Enhance DEI data analysis and reporting
Strengthen stakeholder confidence in your corporate responsibility efforts